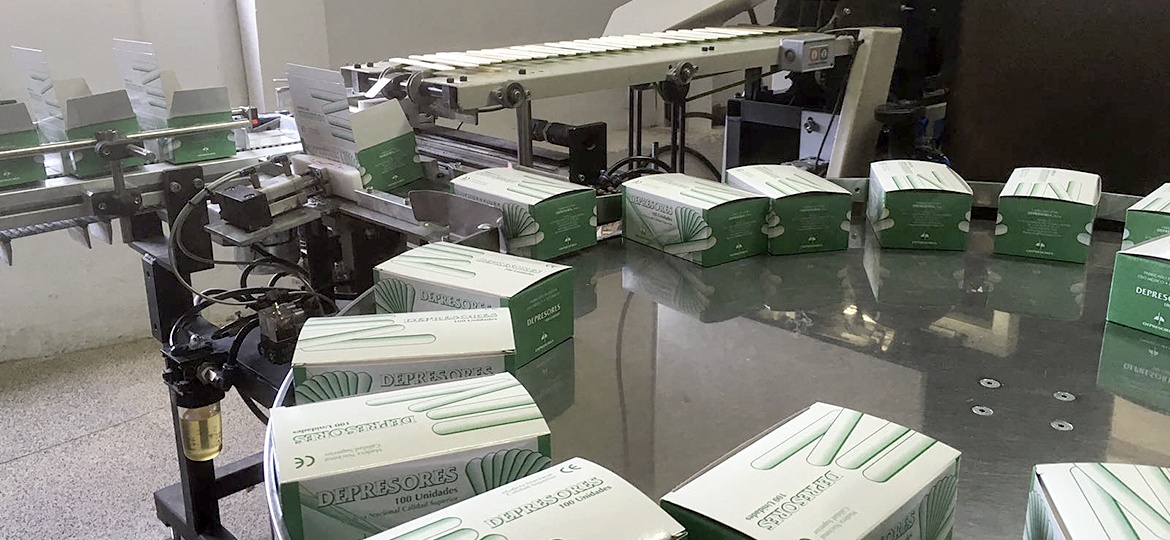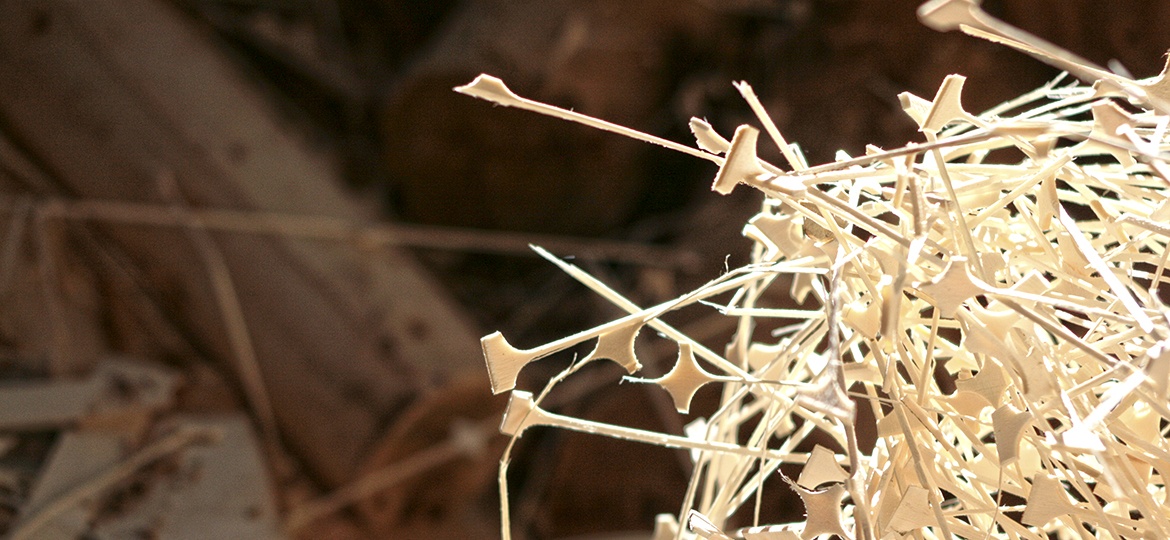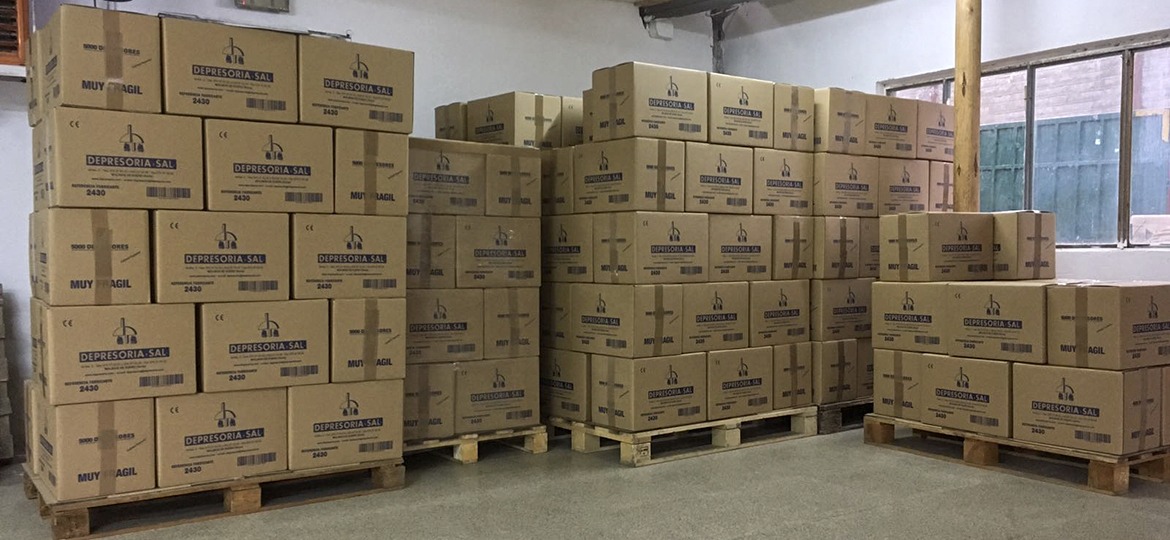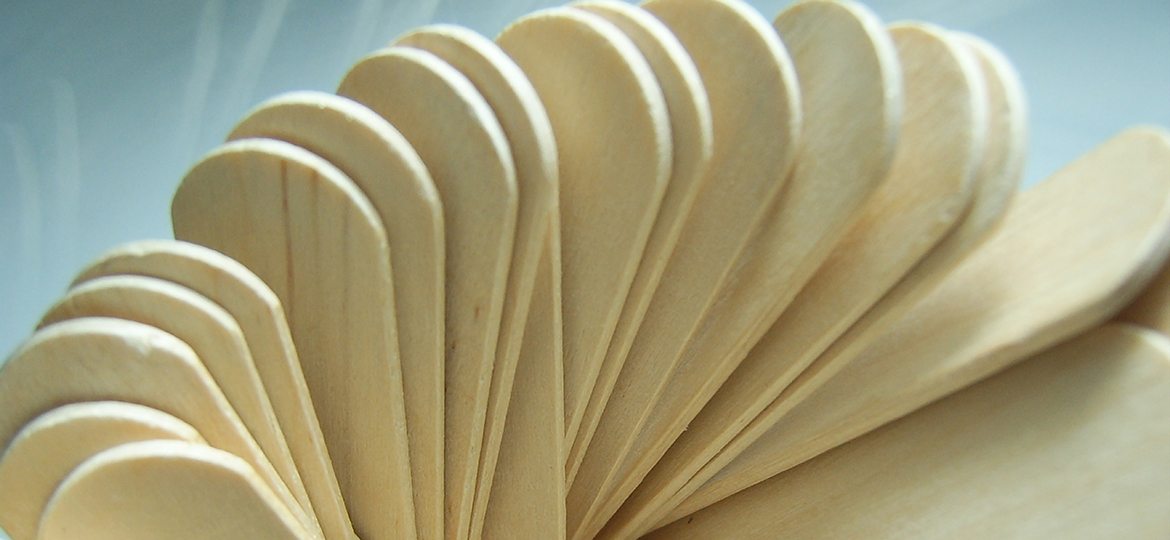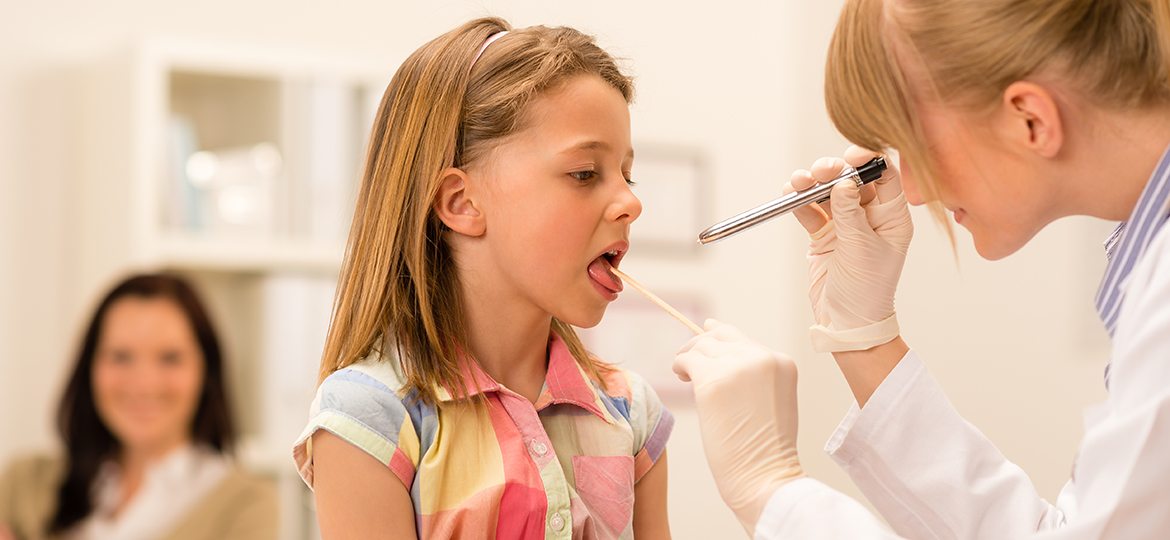 Poplar wood depressors
Depresoria manufactures its depressors with poplar wood from Soria. This type of wood is the most frequently used besides being the most ecological one. It has a natural light colour, and needs no treatments. It is lightweight, uniform and very resistant even with its lightness. It is scentless. It has no resins and therefore, it is ideal for this type of product.
In order to guarantee the optimum raw material, we manage our own poplar groves and buy very selective poplars managed by municipalities and companies dedicated to this wood crop.
Ultimately, our depressors are a product of great quality that does not expire and that has been manufactured with state-of-the-art machinery.
The depressors' size is standard and are presented in boxes of 100 units.
The measurement of the 5,000 unit' cardboard boxes are: 44x32x29 cm and contain 50 boxes of 100 units each.
Prices vary depending on the size of the order, being the minimum order 5,000 units.
Data Sheet
Product Features
Description: Tongue depressors
Package: Carton box
Cardboard Boxes: 50 boxes
Pallet: European
Palletizing: 30 cardboard boxes
Weight: Box: 10 kg. / Pallet: 310 Kg
---
Health requirements
Depresoria meets and complies with all health requirements, certificates and/or licenses that apply to the products that manufactures.
Transport
We guarantee our deliveries in 24/48 hours via DHL (depending on destination).
Recycling
We recycle all our waste, respecting sustainable development and the environment in our manufacturing process.
Quality
The whole manufacturing process is done in the same factory which allows total control over the product throughout its production, guaranteeing its high quality.
---
Among our

main clients

we have the satisfaction of working for …
Health services from various Spanish Autonomous Communities